PRESCHOOL PROGRAM - 2019-2020 School Year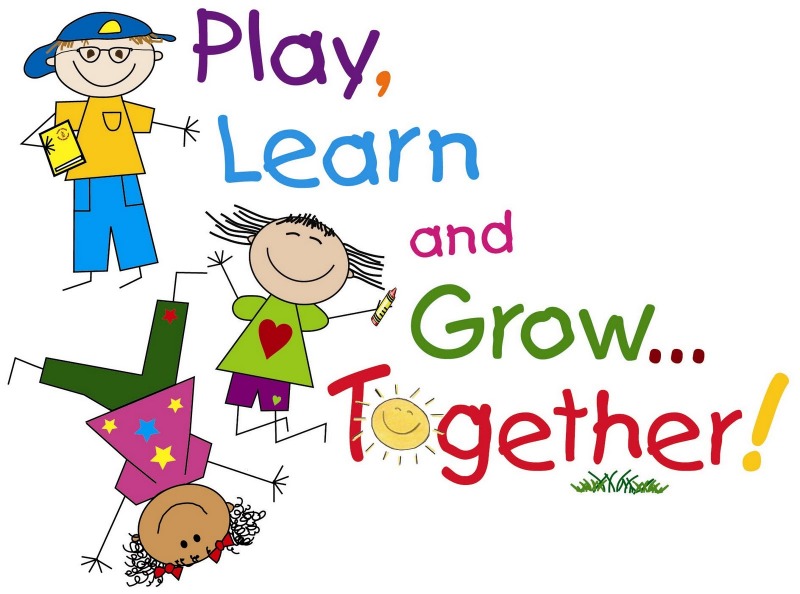 The Parks and Recreation Department offers an early childhood education program which operates during the school year.
Program Format/Curriculum
The "Tiny Tots" program is for 3 and 4 year olds. Tiny Tots provides abundant opportunities for social and physical interaction and development with other children. Children will work on crafts, coloring, painting, group games, and independent as well as group physical activities including indoor/gym and outdoor games. The Tiny Tots program leader is Lori Reeves.
Meet the Instructor & Open House
Mrs. Reeves will be available Thursday, March 28th from 11:00am-11:30am to meet with anyone who would like to view the classroom and discuss the program.
Program Days/Times
New this year...we will offer a 3-day/week class on M/W/F in addition to our normal 2-day/week class on T/TH. Both classes are held from 9:00am to 11:00am.
Enrollment
Register now for the 2019-2020 Tiny Tots program. Enrollment will conclude once the program reaches capacity. Maximum enrollment for each class is 8 participants with a minimum enrollment of 6 participants by April 1st. If we do not reach 6 participants by April 1st, parents will be notified. Typically, the program is filled to capacity each year.
Registration Form and Fees
Registration must be done in person at the Civic Center. A non-refundable deposit representing the first week's fee must be paid at the time of enrollment. The deposit will be applied towards your first week's payment. The Tiny Tot program's weekly fees are listed below. Parents should download and complete the registration form and appropriate ACH form below as part of the registration process.
Registration Form / ACH Authorization Form (T/TH Class) / ACH Authorization Form (M/W/F Class)
| | | | |
| --- | --- | --- | --- |
| Class | Ages | Member | Non-Member |
| Tiny Tots (T/TH) | 3 & 4 Yr. Olds | $15/week | $19/week |
| Tiny Tots (M/W/F) | 3 & 4 Yr. Olds | $23/week | $29/week |
First Class
The M/W/F class will begin on Wednesday, September 4th. The T/TH class will begin on Tuesday, September 3rd.
Supplies
Each child will need to bring a box of crayons, facial tissue, and three large glue sticks at the beginning of the school year. Please label these items with the participant's name. Storage units will be provided. No toys are to be brought from home except on show and tell days.
Show and Tell
Tiny Tots show and tell will be on Thursdays or Fridays.
Snacks
The program leader will send a snack calendar home the first week of class. Subsequent snack calendars will be sent home as necessary. It is the parent's responsibility to send a healthy snack that has one of the food pyramid requirements for the entire class on their child's assigned day. If you are unable to bring a snack on your assigned day please inform the program leader as soon as possible.
Illness
Our health policy requires the exclusion of any child who has an illness that includes a fever and/or communicable condition such as diarrhea, ringworm, impetigo, head lice, pink eye, and scabies. We would greatly appreciate your cooperation concerning these conditions. If your child will not be attending class, please call and inform the program leader.
Inclement Weather
In case of inclement weather, the following class cancellation policy will be observed: The Parks and Recreation Department will close preschool if the Wahoo Public Schools are closed or if they have a late start due to inclement weather. These announcements are made available on local TV stations.
Discipline/Suspension of Care
Inappropriate student behavior or conduct will result in a 'time out' per child's age. If misbehavior continues to occur on a regular or frequent basis, the student's parents, Mrs. Reeves, and Recreation Superintendent will meet to discuss an appropriate plan to remedy the behavior issue. If necessary, the student may be suspended or terminated from the program.
Check In/Out Procedures
Anyone picking up a participant must present a photo ID and be listed on the participant's record as an individual who is authorized to pick up the child.
Questions
Contact Lori Reeves at (402) 443-4174 (Civic Center) or (402) 642-5787 (home). If you have any concerns with the program, contact Bob Schmidt at (402) 443-4174 and/or City of Wahoo officials at (402) 443-3222.