STRENGTH TRAINING 101
Register Now for the February Session!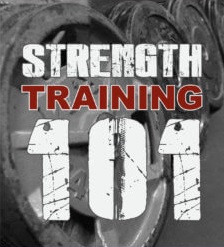 Wahoo Parks and Recreation has partnered with Saunders Medical Center's Wellness & Therapy Services department to provide a program that introduces 7th & 8th graders to the basic principles and concepts of strength training.
Held during the first full week of each month during the school year, Strength Training 101 includes three sessions from 6:30am-7:30am on Monday, Wednesday, and Friday. Completion of this program allows the participants to use the Civic Center weight room without adult supervision.
Click here to download a flyer with more information and registration details.