"FIT BITS" by April Kassebaum
A periodic feature offering timely fitness advice relevant to your Civic Center workout experience
Have a Ball!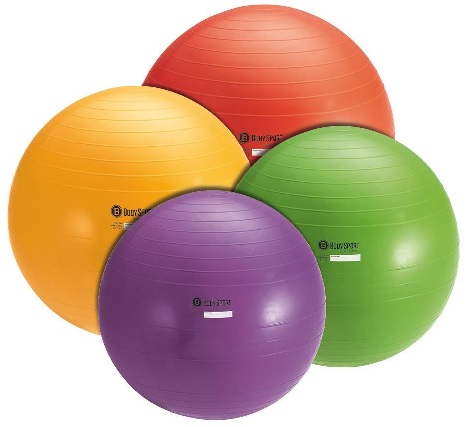 Tone up, stretch out, and slim down with an exercise ball workout!
The Civic Center has four exercise balls (pictured above) in the weight room for patrons to use.
Using exercise balls for working out and sitting at the desk are for everyone. As always, consult your physician, chiropractor, or physical therapist before beginning use. Using exercise balls offers the following benefits:
Improves and prevents back pain by neutralizing the spine and increasing the muscles that support the spine.
Workouts with the ball are speedier than a weight training session (but are just as challenging) and so they fit in a busy day.
Sitting on the ball at the work desk or throughout the day at home, increases caloric burn and overcomes the lowered life span of sitting all day in a traditional office chair.
Review the workout tips provided below so that you can use the exercise balls correctly and safely and maximize the effectiveness of your workout:
Selecting the Correct Ball to Use:
There are four different exercise balls available to use. Selecting the proper ball to use is an extremely important first step to insure a safe and effective workout. Each exercise ball is labeled with a recommended height range (see picture below). Use the ball that corresponds to your height.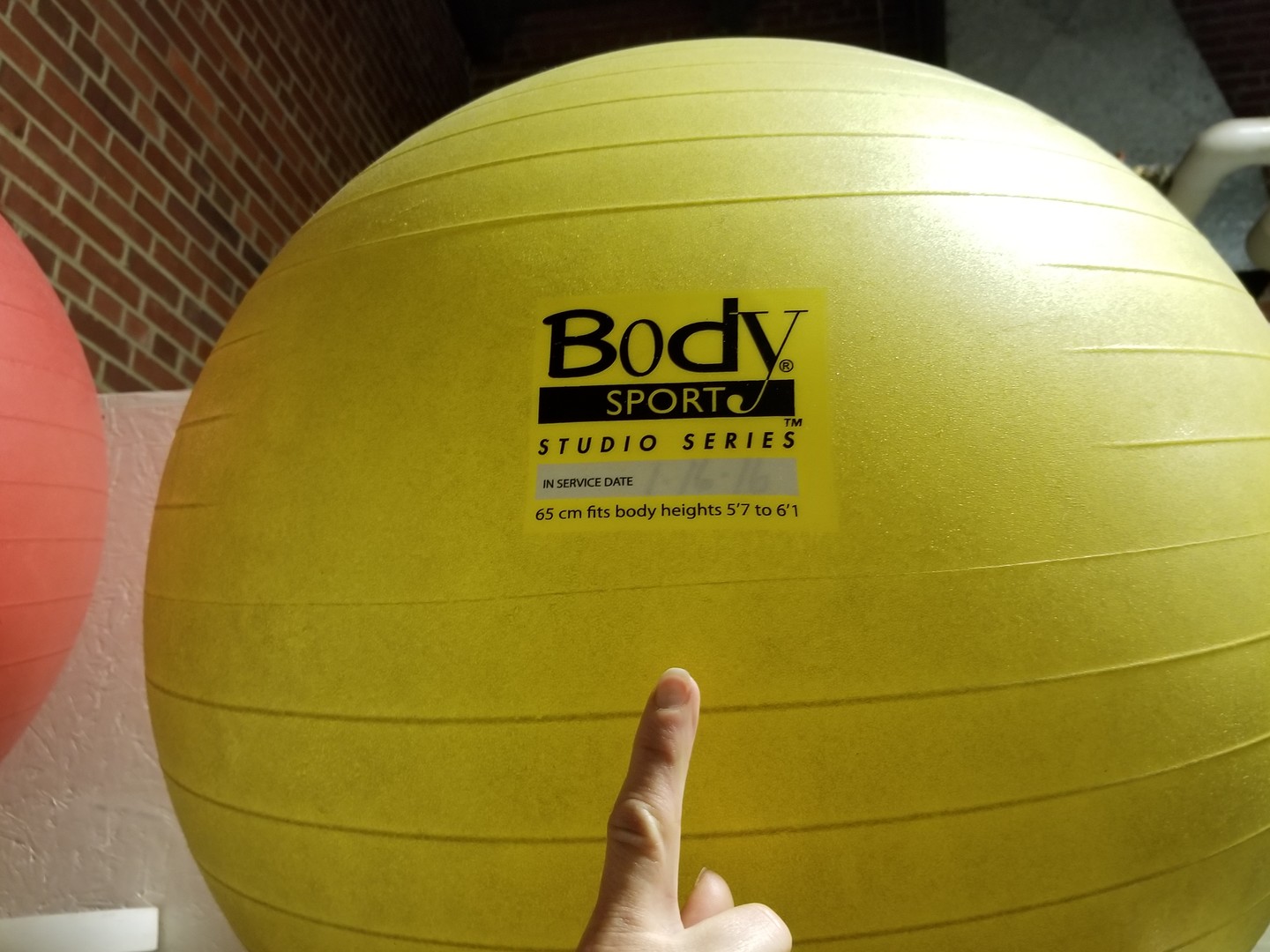 Recommended Exercise Ball Workout Plan:
Select 6-8 different exercises to perform starting with those exercises that work the largest muscle groups and then progressing to the smallest muscle groups. Perform 15 repetitions of each exercise to build strength or do 30-50 repetitions to build endurance. It is recommended to do exercise ball workouts 3-6x/week. It is your own personal preference to do this workout either before or after your cardio workout. See photos below for examples of specific exercises and movements using the exercise balls.
| | | | |
| --- | --- | --- | --- |
| Starting Position | Finishing Position | Starting Position | Finishing Position |
| | | | |
| --- | --- | --- | --- |
| Starting Position | Finishing Position | Starting Position | Finishing Position |
Website Resources
Click on the links below for websites that offer more detailed information about exercise ball workout plans:
15-Minute Full-Body Exercise Ball Workout
Core Workout Using Exercise Balls
Using an Exercise Ball as a Chair:
Replacing your office chair with an exercise ball in 20 minute increments throughout your work day can help to build those muscles that support the back and neck. Use a 75-95 cm exercise ball 3 or more days each week, making sure to sit on the central, thickest section of the ball.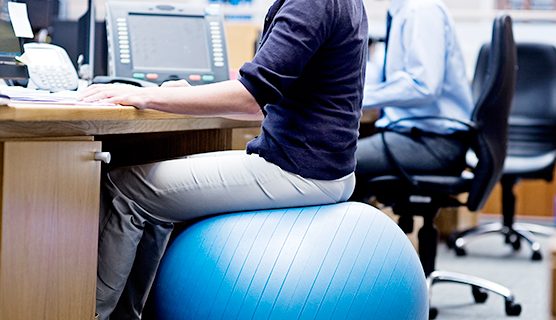 Be Stronger Than Your Excuses!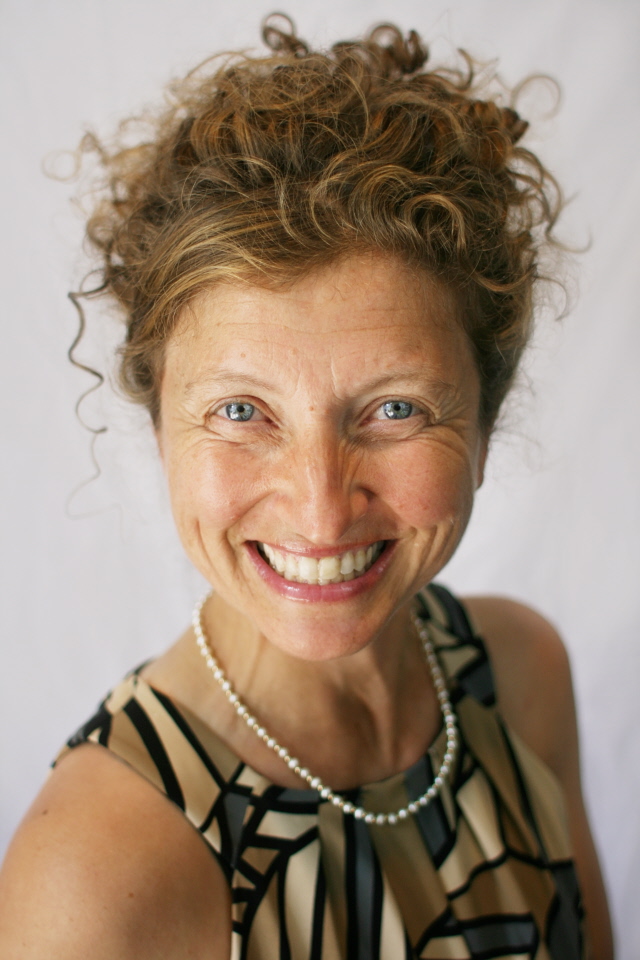 April Kassebaum is available for fitness consultations at the Civic Center on Tuesdays and Thursdays.
Find her on Facebook or text April at (402) 610-3091.